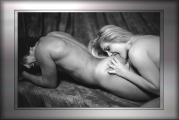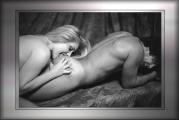 D. Musgrave's
The Main Menu

Headlines- Check here to catch the latest news and what's in the pipeline for my writing career. I'll post as often as something new crops up that may be of interest.



Coming Soon- Check here to see what's in the works and when it's coming out.



About me- I've strung a few words together, telling you a little about myself.



'Published Works' The listing of all my books, collections, and short stories that are available for sale. Read the excerpts and find out where you can purchase or view more of my works.



'Free Reads' The reason you visited is the Stories, so without further ado, get cozy, make sure your libation is handy, then click the link button to find a listing of written eros. I add to this section frequently, so visit often and enjoy.


'Guest Authors' Just what the name implies. A list of stories from some of my favorite authors. It's a showcase of some of their marvelous work. This list changes when I find something I enjoyed and think you'll enjoy reading as well.

'Backlist' In doc format. Updated as of July 2009.

'Backlist' In PDF format. Updated as of July 2009.



*My Favorite Authors*

-

Here's a listing of authors who I admire and enjoy reading. If you're an author and don't find your banner, contact me and we'll trade.


*My Links Page* - I've posted a few links and banners to sites I think are pretty special for one reason or another. Come and have a look and take one of my banners to place on your site if you'd like.


This website is ©2000-2009 and maintained by D. Musgrave. All rights reserved